The Team
DIRECTOR/PRODUCER/WRITER:
Jody Hassett Sanchez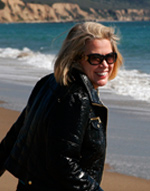 Jody Hassett Sanchez is the president of Pointy Shoe Productions, a documentary film and long-form television production company, focusing on issues of faith and culture. Jody spent 17 years working in network television news, most recently at ABC News where she covered religion, culture and education for "World News Tonight with Peter Jennings"
Prior to ABC News, Jody traveled the globe with CNN for almost 12 years. As the State Department producer covering Secretary of State Madeleine Albright, she reported from Mongolia one week and a refugee camp in Macedonia the next. Jody was a senior producer of CNN's 24-part series that looked at the legacy of the Cold War.
Editors:
Cathy Shields began her career editing in film for famed documentarian Charles Guggenheim. She has been the chief editor of the Kennedy Center Honors for the past five years, as well as editing several dozen documentary films, including Separate but Equal, a recent miniseries on the 1954 Supreme Court decision on school desegregation.
Post- Production:
Directors of Photography:
Mira Chang's most recent project, "Jesus Camp" was nominated for a 2007 Oscar. Other recent projects include a 13 part cross-platform travel series for Discovery International that aired simultaneously in all DCI markets and a "Tabloid Wars," a six-part series for Bravo.
Audio:
Nancy Kwon
Tammy Douglas
Bertrand Mueller
Narrator:
Mira Nair
Indian director Mira Nair first feature film, Salaam Bombay!, was nominated for an Academy Award for Best Foreign Language Film in 1988; it won the Camera D'Or and the Prix du Publique at the Cannes Film Festival. Her next film, Mississippi Masala, an interracial love story set in the American South and Uganda, starring Denzel Washington and Sarita Choudhury, won three awards at the Venice Film Festival. In the summer of 2000, Nair shot Monsoon Wedding in 30 days, a story of a Punjabi wedding Winner of the Golden Lion at the 2001 Venice Film Festival, Monsoon Wedding also won a Golden Globe nomination for Best Foreign Language Film. More recently, she has directed Namesake and Amelia.
Major Funding was provided by:

Fiscal Sponsor: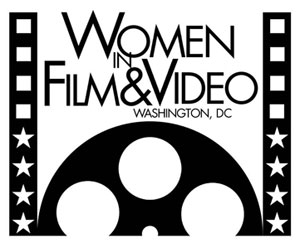 ---